UNDENIABLE TOUR: Saudi Arabia and Kuwait
Sat 25 Aug, 2018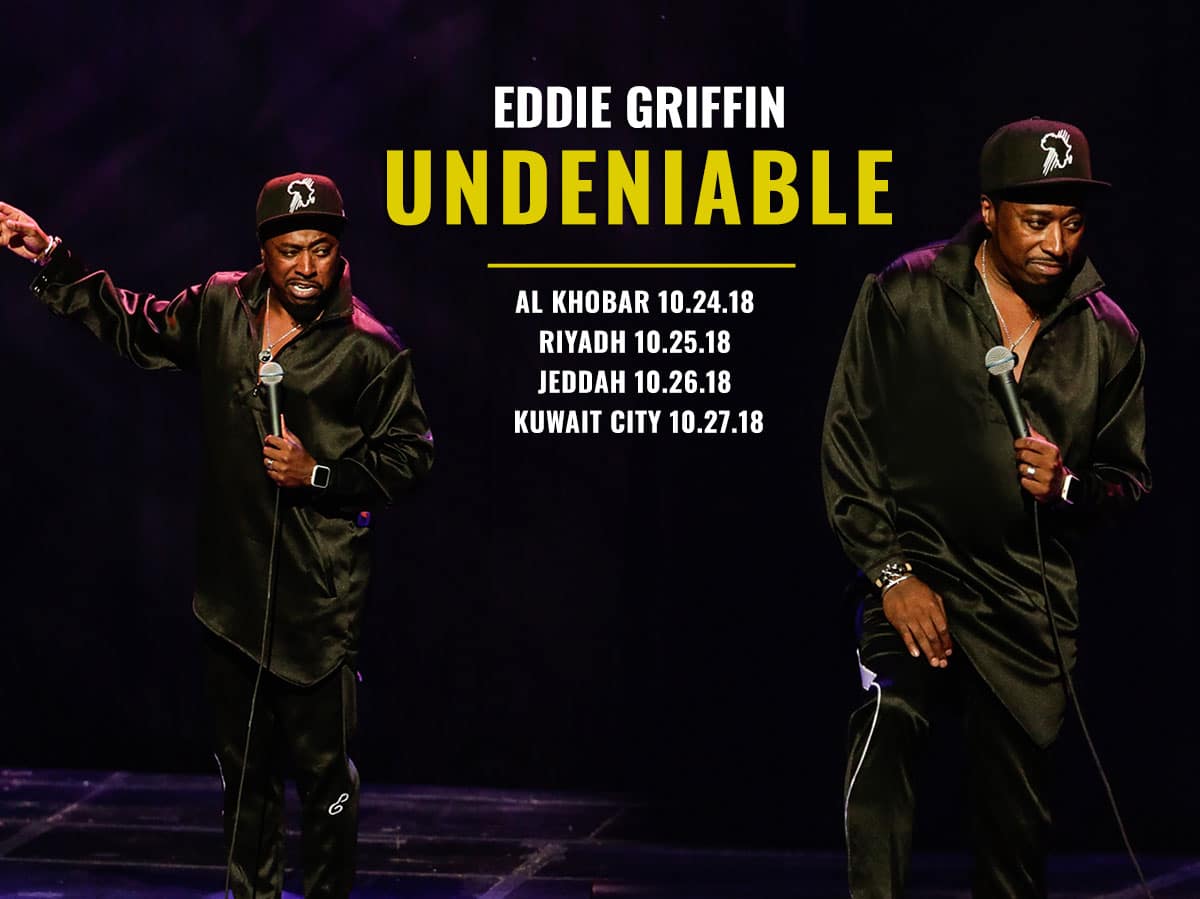 The Undeniable Tour is coming to Saudi Arabia and Kuwait this fall. We're at the Sunset Beach Resort in Al Khobar October 24, the King Fahad Cultural Centre in Riyadh October 25, The Red Sea Mall in Jeddah October 26, and the Kuwait Ice Skating Rink in Kuwait City on October 27. Tickets are available for purchase at the venue.
I was last on tour in the Arabian Peninsula in 2015. The fans always show me much love.
So let's have a good time, get in some laughs and keep the shit REAL.
Cop your tickets now. See you there!
E.G.