Trump's War on Peaceful Protest Infects the NFL
Wed 30 May, 2018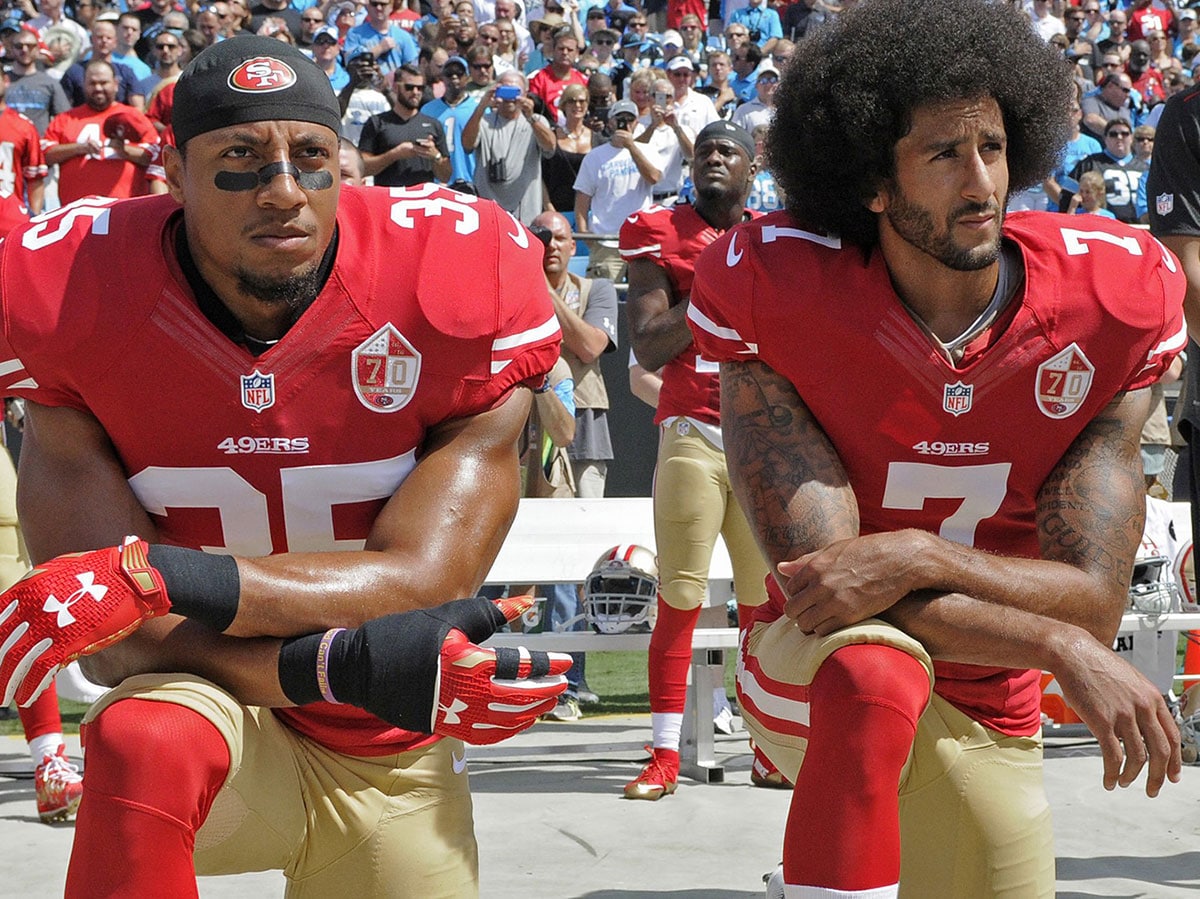 The war on Black Americans, and on every American's First Amendment right to free speech, suffered a blow on Wednesday, May 23, 2018 when NFL owners announced a new policy for the national anthem that calls for players to either stay in the locker room or stand for the song.  
Kneeling will now be punished with teams incurring a fine from the league. Team owners have the option of fining individual players who refuse to "obey" the policy.
As everyone who isn't living under a rock knows, NFL free agent and civil rights activist Colin Kaepernick ignited this firestorm in the fall of 2016 when he knelt during the national anthem to bring attention to racial inequality and police violence against minorities.
Since the end of that season, when he left the San Francisco 49ers, he hasn't played a down as a professional quarterback despite being considered a starter QB when he became a free agent.
The NFL claims that they are towing a line between what the fans want (which is for players to stand) and what the players want (which is the right to peacefully protest).  But as Grand Valley State University professor Lou Moore says, "This isn't a win that history is going to look to kindly on… It will take some time, but Kaepernick will be proven right."
The irony of this new policy is that when Brother Kaepernick and other athletes first began kneeling in protest, many team owners gave their moral support (one owner even knelt with the players) in solidarity with the cause.  But after President Trump gave an interview on Fox and Friends, saying that players who don't kneel are a "son of a bitch" and probably shouldn't "be in the country", owners began back pedaling.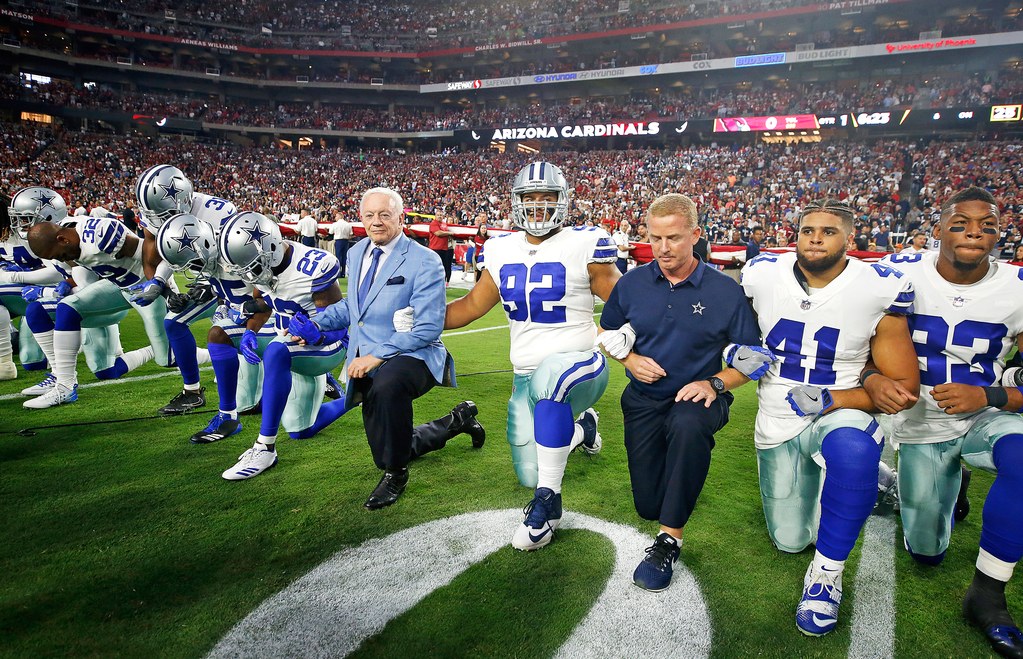 Griffinites, let us not lose hope, or stop fighting the good fight for racial equality and First Amendment protection — no matter how hard or long the battle. 
The NFL voted, not with good conscience, but with an eye on the balance sheet.  You have the power to vote with your pocket book too — and if we vote collectively, that power grows exponentially.
If you do not agree with this shameful policy, think twice before buying a ticket to a game this season, or before ordering a sports cable package.  
Let's us join brother Kaepernick  as we resist the evil forces trying to sow division and unrest in this country.
E.G.