Honoring Our Sacred Queen: Toni Morrison
Tue 13 Aug, 2019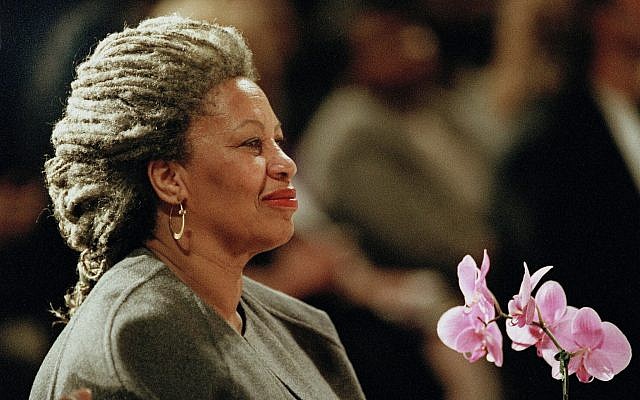 "You wanna fly, you got to give up the shit that weighs you down.If there is a book that you want to read, but it hasn't been written yet, you must be the one to write it.If you surrendered to the air, you could ride it." -Toni Morrison
There are really no words to describe this loss. To describe the legendary life thats is Toni Morrison's.
She represented what it truly meant to be for the people. Specifically for the Black Man and Woman.
She was intent on creating and telling OUR story. Free from the need to access whiteness, she reserved space for the black story that was graceful and dignified, that was truthful and rich in culture, in texture, in soul, in love, in history. 
Her novels were vivid and unapologetically black. And when questioned in an on screen interview on when or if she would ever include white people in her stories, she was quick to call out the racist nature of such a question. Who would ask such a question? Only a person who had only experienced being at the "center" she said. No white author was ever questioned for not including black people in their novels. She was quick to shut that shit down.
Ms. Morrison was not afraid to honor her call. She showed us that as black creators we had a rich overflowing well to write from. That our story was just as valuable as any other.
She truly set the example of how to lift our voice and share the nuance, the victory, the struggle, the triumph that was our story.
She will be more than missed, she will live on forever through the thousands of men and women she has touched and inspired.
Spirits like hers never die they simply transcend. And I am grateful to have known and continue to honor her legend and legacy.
Rest in Greatness Queen.
EG