Death by Trumpcare
Mon 08 May, 2017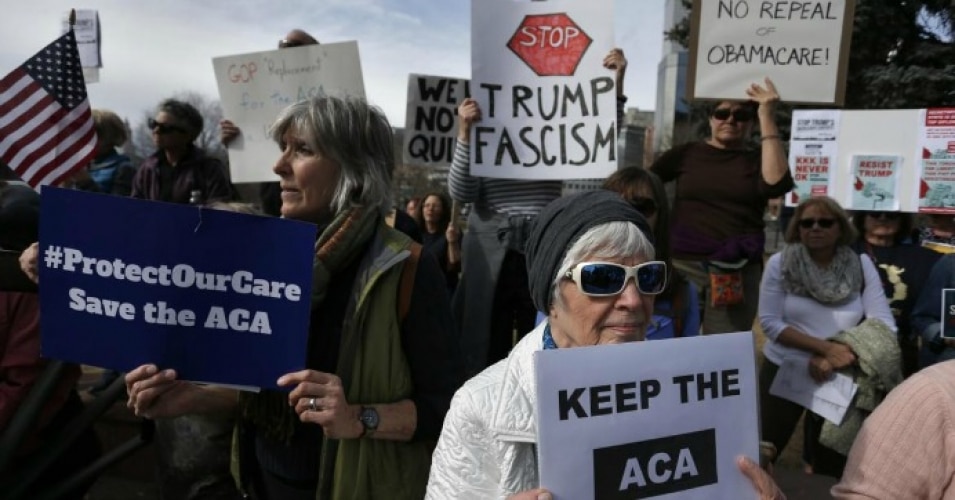 There is not really much to say about this attack towards humanity and more specifically WOMANHOOD. Under Trumpcare, the millions of people who finally acquired healthcare under Obama's Affordable Care Act will most likely lose it due to premium prices going up. Don't let the language fool you. Trump is offering a tax cut instead of the credit on your monthly premium, but it does not compare as far as saving those who need it the most. Not to mention the list of pre-existing conditions not covered under Trump's healthcare act include (but are not limited to ) the following:
AIDS/HIV, acid reflux, acne, ADD, addiction, Alzheimer's/dementia, anemia, aneurysm, angioplasty, anorexia, anxiety, arrhythmia, arthritis, asthma, atrial fibrillation, autism, bariatric surgery, basal cell carcinoma, bipolar disorder, blood clot, breast cancer, bulimia, bypass surgery, celiac disease, cerebral aneurysm, cerebral embolism, cerebral palsy, cerebral thrombosis, cervical cancer, colon cancer, colon polyps, congestive heart failure, COPD, Crohn's disease, cystic fibrosis, DMD, depression, diabetes, disabilities, Down Syndrome, eating disorder, enlarged prostate, epilepsy, glaucoma, gout, heart disease, heart murmur, heartburn, hemophilia, hepatitis C, herpes, high cholesterol, hypertension, hysterectomy, kidney disease, kidney stones, kidney transplant, leukemia, lung cancer, lupus, lymphoma, mental health issues, migraines, MS, muscular dystrophy, narcolepsy, nasal polyps, obesity, OCD, organ transplant, osteoporosis, pacemaker, panic disorder, paralysis, paraplegia, Parkinson's disease, pregnancy, restless leg syndrome, schizophrenia, seasonal affective disorder, seizures, sickle cell disease, skin cancer, sleep apnea, sleep disorders, stent, stroke, thyroid issues, tooth disease, tuberculosis, ulcers.
So many of us will be hard pressed to obtain insurance due to being alive, human, breathing, and imperfect. Women are especially under attack. Under the Affordable Care Act (also known as Obamacare), many companies had stopped denying women coverage based on the fact that they have been pregnant before, domestically abused, or raped. Under Trumpcare, these women — who are especially in need — may be denied coverage due these "pre-existing conditions."
It's a crime against humanity.
It's a crime against U.S. citizens.
And if you have not spoken out yet, do so NOW! This act has not yet passed in the Senate. It is imperative that we speak out locally in order to be heard nationally.
Don't let Trumpcare pass Team Griffin. Be well and stay woke!
EG