Day 4: Expediting Environmental Reviews and Approvals for High-Profile Infrastructure Projects
Tue 28 Feb, 2017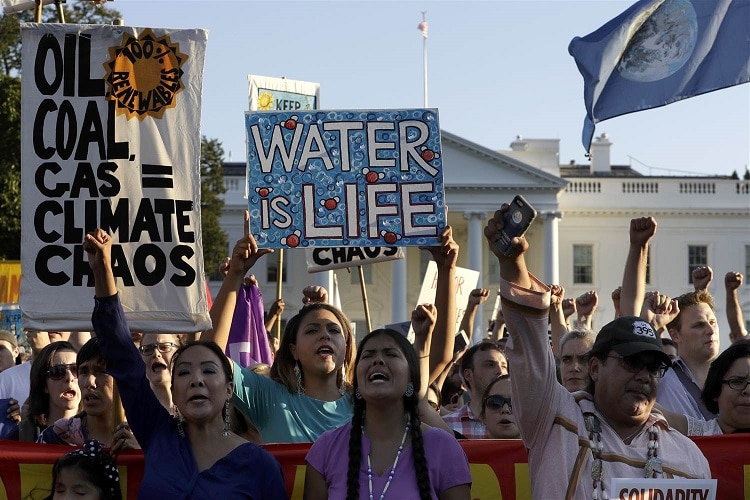 Executive Order Day 4: Expediting Environmental Reviews and Approvals for High-Profile Infrastructure Projects
This order was pretty clear and straight to the point.
Oil lines in queue to be built will now be pushed through quickly. Hundreds of cases including the Dakota Access Pipeline, which local governments were taking their time to ensure the safety of communities and those regulations were followed – Many of those unsure cases will now get pushed through.
Trump argues that there will be more jobs and wealth in those communities, but at what cost?  The Dakota Pipeline specifically – where the community has already endured so much illness and suffering due to the lack of compassion and care by state officials.
And there are so many more cases like this across the nation. Its up to us to know which communities are in harms way and which are thriving and able to help others.
Stay Woke so we can know when to resist and when to recognize if someone is actually working towards the good of all parties involved or if they are working against clean water, clean air, basic human and civil rights on domestic as well as foreign soil.